CANADA LTD EDITION PRINTS, CLICK TO ENLARGE:
Print Prices on 300gsm Textured Paper, with Conservation Mount.
To order:
Please email: info@michellescragg.co.uk
or telephone to place an order : Landline 01792 366892 Mobile 07535793721
See  print prices. Limited Edition of 100.
Print is mounted with a conservation mount 8 cm top and sides 10cm on the bottom.
Each one is numered and signed.
All 3 prints are this price.
(If you require a different width to suit your interior please just ask for a quote.)
40 cm.          65 cm.          85cm.          100 cm.         125cm.
   Pounds.£     £150.            £250.            £360.           £450.              £570.
   Canadian $ $250.          $425.            $600.           $750.              $950
Title : Urban Jewel Victoria (Canvas original 48″ x 36″)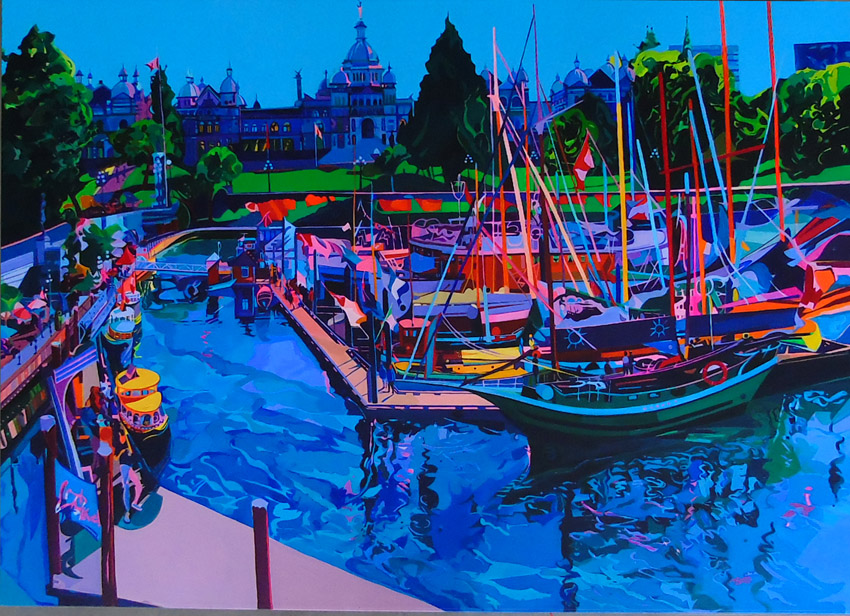 Title : Blue Victoria (Watercolour original size 41″ x 29.5″ )

Title : Snow Mountians Vancouver (watercolour original size 41″ x 29.5″)